Stadri Stats
Role at Stadri: Sales Executive
Additional Details: Nicole works with customers and manages their orders from the initial placement of the order until it goes into production.

Length of Time at Company: 3 Years
Favorite Thing About Nicole's Role at Stadri: Seeing all the different designs that the customer's think of, and how great they come out in the finished product.

Personal Bio: I love spending time with my friends and family and am currently majoring in Architectural Design.

Interests: Baking, BBQs, shopping, working out.

Favorite Activities: Taking walks, going to the park, swimming

Pets: A dog named Zee
Random Questions
What was your first job? Sales associate at Bath & Body Works
If you didn't work for Stadri, what would you like to be doing? Designing my own house in Tahiti!
Name a place in the world you would like to visit more than any other. Any tropical place where I can relax on the beach with a fruity drink in my hand.
What was the last book you read? Unfortunately it was my Pre-Calculus book.
Name a food that repulses you. cottage cheese
Favorites
Movie:
Who Framed Roger Rabbit
TV Show:
The Walking Dead
Band:
Sublime
Book:
Hole in My Life
by Jack Gantos
Sports Team:
Pittsburgh Steelers
Color:
Green
Animal:
HIPPO!
Food:
Pickles
Restaurant:
The Golden Ginza
This or That?
Summer or Winter?
Summer
Tea or Coffee?
Iced Coffee
Pizza or Cheeseburgers?
Cheeseburgers
Music or TV?
Music
A quiet evening at home or a night out on the town?
A quiet evening at home, snuggled up with my Zeebies!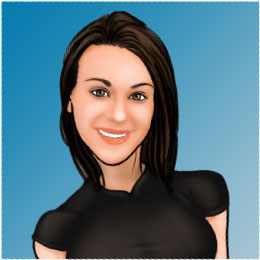 Meet Nicole