Custom Blank Patches for Embroidery or Dye-Sublimation
Buy blank patches at wholesale prices and embroider or dye-sublimate your own!
Fitting for both business and personal use, blank patches are an ideal solution for uniforms, work shirts, motorcycle groups, and projects that have a tight deadline.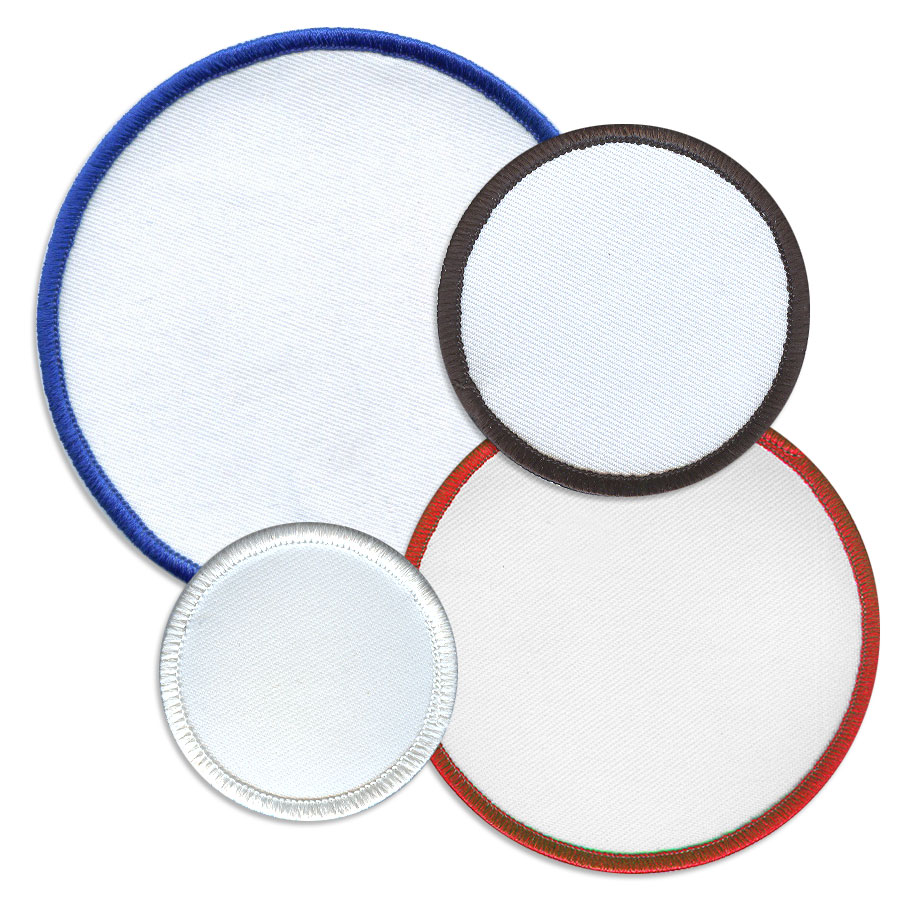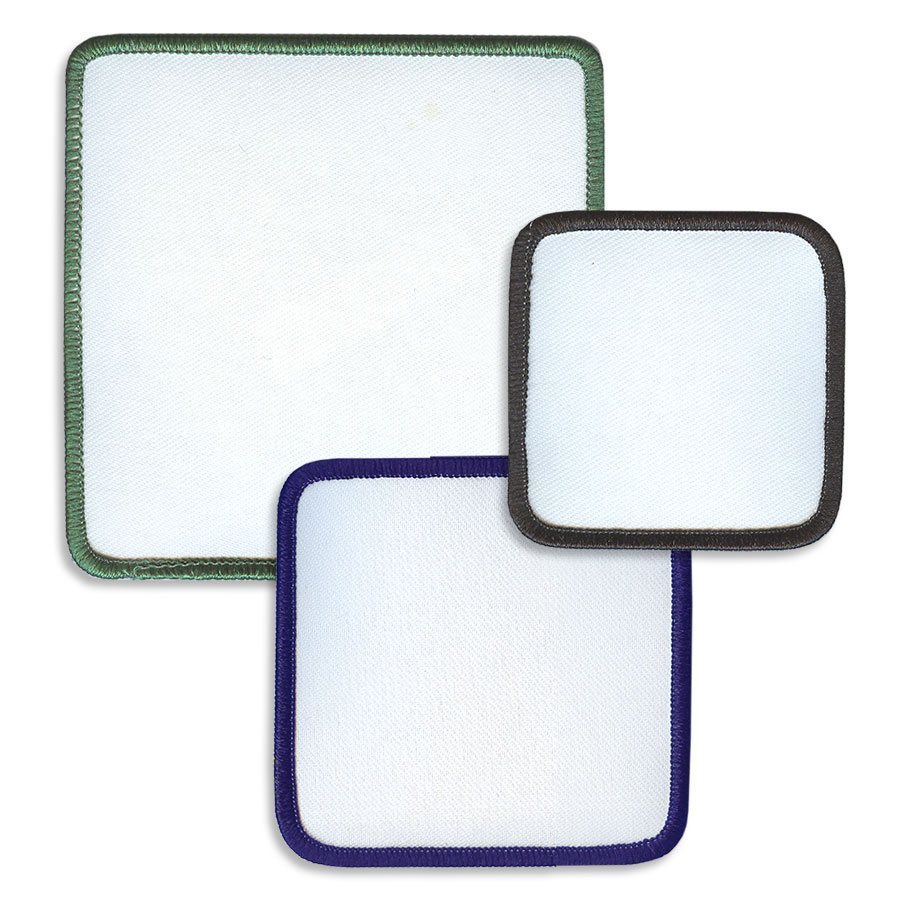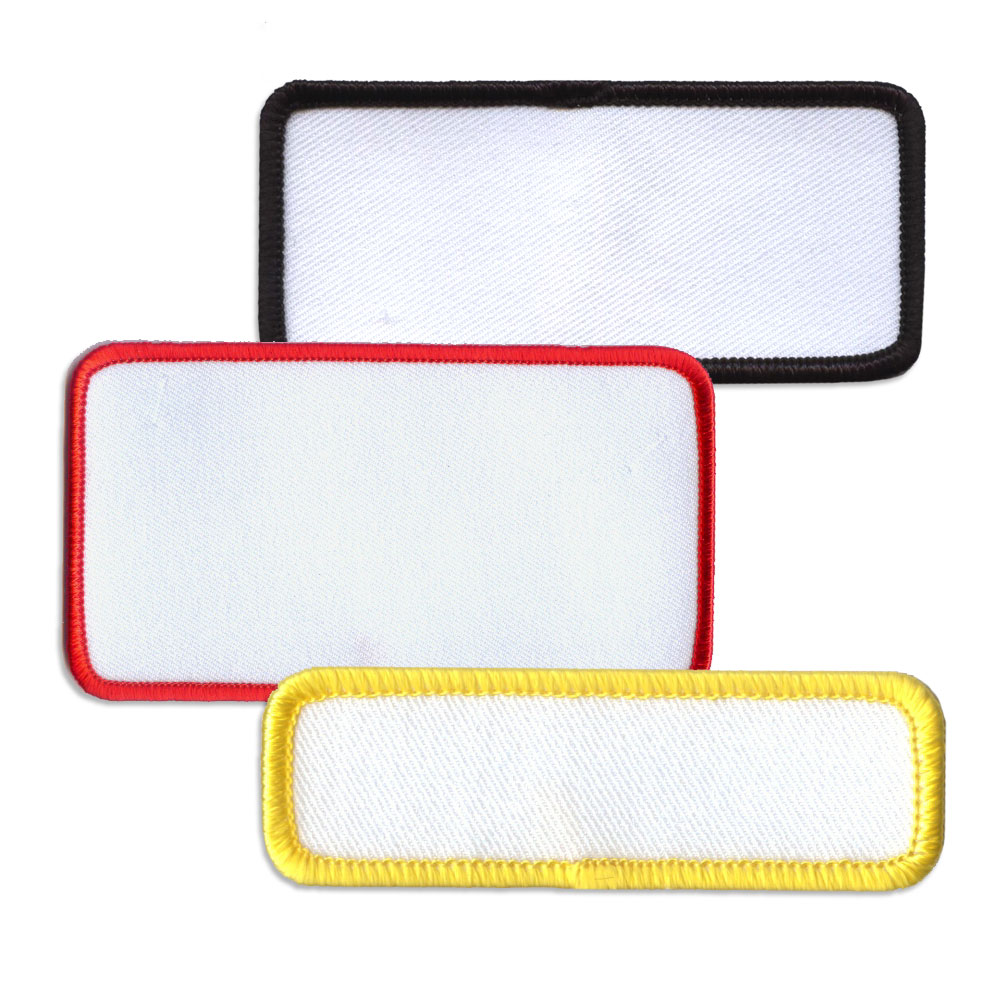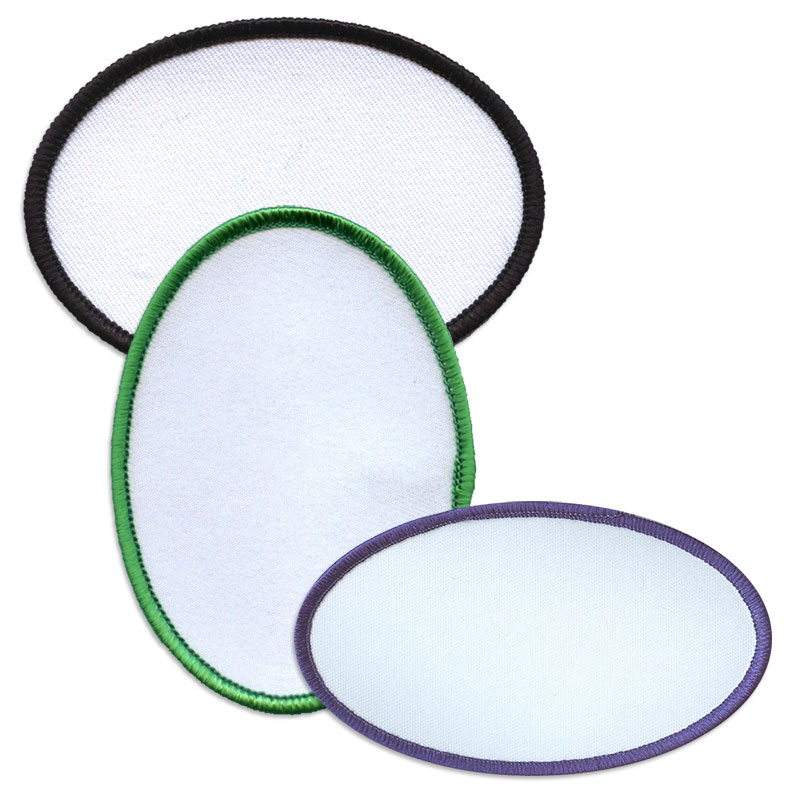 We produce stock blank patches with overlocked merrowed borders and colorfast threads designed to withstand the harshest washing processes.
Blank Patch Border Colors

Black

White

Off White

Red

Orange

Burnt Orange

Yellow

Yellow Gold

Athletic Gold

Gold

Magenta

Maroon

Charcoal

Dark Gray

Gray

Light Gray

Blue Gray

Navy Blue

Royal Blue

Blue

Sky Blue

Lavender

Purple

Pink

Brown

Chocolate

Dark Brown

Tan

Teal

Green

Spring Green

Forest Green

Olive Green

Olive Drab

Khaki

Flesh
| | | | | |
| --- | --- | --- | --- | --- |
| | 25 | 50 | 100 | 200 |
| 1-5/8" x 3-5/8" Oval | $0.65 | $0.70 | $0.69 | $0.50 |
| 1-5/8" x 3-5/8" Rectangle | $0.65 | $0.70 | $0.69 | $0.50 |
| 2-1/2" Round | $0.67 | $0.75 | $0.65 | $0.52 |
| 2-1/2" Square | $0.67 | $0.75 | $0.65 | $0.52 |
| 2-1/2" x 4-1/2" Oval | $0.70 | $0.85 | $0.79 | $0.55 |
| 2-1/2" x 4-1/2" Rectangle | $0.70 | $0.85 | $0.79 | $0.55 |
| 2" Round | $0.55 | $0.65 | $0.59 | $0.45 |
| 2" Square | $0.55 | $0.65 | $0.59 | $0.45 |
| 2" x 4" Oval | $0.65 | $0.70 | $0.69 | $0.50 |
| 2" x 4" Rectangle | $0.65 | $0.70 | $0.69 | $0.50 |
| 3-1/2" Round | $0.70 | $0.85 | $0.79 | $0.55 |
| 3-1/2" Square | $0.70 | $0.85 | $0.79 | $0.55 |
| 3" Round | $0.65 | $0.70 | $0.69 | $0.50 |
| 3" Square | $0.65 | $0.70 | $0.69 | $0.50 |
| 3" x 4" Oval | $0.70 | $0.85 | $0.79 | $0.55 |
| 3" x 4" Rectangle | $0.70 | $0.85 | $0.79 | $0.55 |
| 4-1/2" Round | $0.95 | $1.05 | $0.88 | $0.86 |
| 4-1/2" Square | $0.95 | $1.05 | $0.88 | $0.86 |
| 4" Round | $0.89 | $0.95 | $0.88 | $0.75 |
| 4" Square | $0.89 | $0.95 | $0.88 | $0.75 |