Custom Woven Patches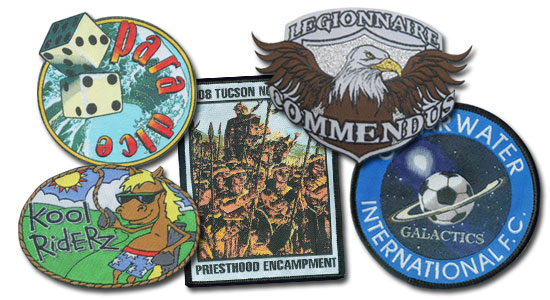 Many potential patch consumers believe that embroidered patches are the only way to go. While embroidery is and will probably always remain the industry standard for patches, there is another option: woven patches.
Woven Patches can be used in almost every way embroidered patches can. Since woven patches use thinner threads that are woven together instead of embroidered onto a fabric, they are ideal when a design is too detailed or complex to be achieved with the embroidery process.
Woven patches are made of thread only, stitched in a continuous design and achieve finer detail in both the design and text of the patch. Since the patch is woven, it has a smooth appearance with no raised texture.
Woven patches are also a great way to achieve photographic realism. Human faces, landscapes, motorcycles, gradients, and blends can be reproduced on smaller sized woven patches in a way only possible on large embroidered patches.


Comparing and Contrasting
Woven Patches & Embroidered Patches
If an embroidered patch is a small size and has too much detail, it has the potential to come out looking messy, and depending on how small the patch is, the text can sometimes be illegible. Using an embroidered patch company that boasts of the ultimate highest quality will not remedy this problem. These companies are still using standard embroidery thread. If the text is thinner than or as thin as the thread being used, it will simply not look good. This is not to say that these companies do not produce high quality embroidered patches. We ourselves promise you the highest quality embroidered patches in the industry. And that is exactly what we mean: the highest quality embroidered patches possible.
When Should Woven Patches Be Used?
Woven patches can be used in place of embroidered patches about 95% of the time. Still, there are times when they are more appropriate than others. Usually, the number one reason a patch customer will request or even be recommended a woven patch is in a situation where he of she is ordering a patch at a small size, while the design contains intricate detail and/or small lettering.


Woven Patch Design Considerations
On a standard embroidered patch, in order for the lettering even to be legible, the lettering must be the equivalent of 10 points in a standard word processing program. For the lettering to be clean, it must be a minimum of 14 points.
Woven patches offer a bit more freedom. On a standard woven patch, for lettering to be legible, it must be the equivalent of 8 points. For the lettering to be clean, it must be a minimum of 10 points. There is also no drag stitching (chain stitching) between letters on woven patches of any size.
You can also say goodbye to worrying about the percentage of embroidery with woven patches. All of the threads are woven together, and are not sewn onto a twill canvas like embroidered patches; therefore, they have only one set of prices.
What is more, the pricing for woven patches is not much different from embroidered patches. Some companies charge more for woven, whereas some charge more for embroidery; however, the difference is usually minimal.
After learning this information, why would anyone want an embroidered patch?
One glace at the images above will likely give you an idea.
Some individuals prefer the depth and dimension created by the embroidery process over the more flat, two-dimensional look and feel of woven patches. Notice the dimensionality of the embroidered version above.


All of the industry standard machines that produce woven patches have an eight color limit. Embroidery machines can do 12 colors in one run; however a second run can give the patch 24 colors (for an added charge).


For those long time patch collectors, woven patches will not match the rest of their collection. They will look slightly out of place in a group of patches that are all embroidered.


Certain groups and clubs order a patch every year, usually of the same design, but with minimal changes, such as the date or event location. Switching to woven would disrupt the unity and consistency of their previous sets of patches. Some motorcycle clubs give out year rockers for members to wear on their vests. These look better if they match.
In conclusion, the decision to go with an embroidered patch or a woven patch is entirely up to you. If you would like us to send you a sample of both so that you can compare the difference, feel free to call us at 1-800-679-7909.
Woven Patches Price List
25pcs.
50
100
200
300
500
1000
2000
1.0"
3.29
2.30
1.50
1.02
0.93
0.79
0.61
0.57
1.5"
4.55
2.45
1.74
1.15
1.02
0.84
0.69
0.61
2.0"
5.15
2.59
1.84
1.27
1.06
0.93
0.72
0.64
2.5"
5.75
2.99
1.94
1.35
1.15
0.99
0.75
0.67
3.0"
6.06
3.15
2.09
1.46
1.39
1.11
0.89
0.73
3.5"
7.95
4.25
2.45
1.99
1.88
1.55
1.25
1.12
4.0"
8.99
5.25
2.94
2.25
2.15
1.79
1.48
1.25
4.5"
9.99
5.82
3.50
2.82
2.55
2.15
1.77
1.55
5.0"
10.99
6.99
3.79
2.99
2.75
2.49
1.99
1.75
5.5"
11.69
7.36
4.09
3.13
2.99
2.72
2.12
1.99
6.0"
12.19
7.96
4.44
3.22
3.15
2.88
2.22
2.12
6.5"
12.98
8.26
4.84
3.55
3.25
2.99
2.45
2.22
7.0"
13.75
8.75
5.12
3.88
3.49
3.15
2.62
2.46
7.5"
14.55
9.19
5.66
4.11
3.75
3.25
2.85
2.69
8.0"
15.25
9.89
5.99
4.66
3.99
3.42
2.99
2.82
To determine size add L + W and divide by 2
(For iron-on/heatseal backing add .10 cents to above pricing)
Shipped within 10 business days of final sample approval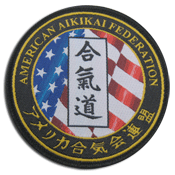 Note the thread effects giving the American flag depth and life.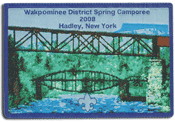 Landscapes can have more detail than they can with embroidery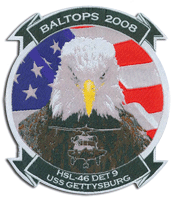 Note the realism of the eagle and the dimension of the flag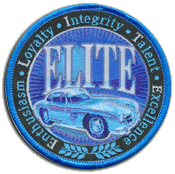 Text is clear even in lowercase on small patches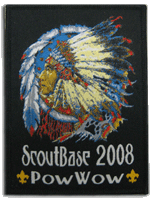 Even human faces are decipherable and detailed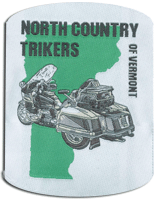 View the intricacies of the motorcycle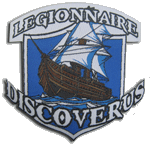 Woven patches can be in virtually any shape