Stadri Stats
Role at Stadri: Senior Graphic Artist
Additional Details: Rob was Stadri's first Graphic Designer who helped make the transition from hand drawn patch design to what is now the "State-of-the-Art" computer generated designs incorporated into our complete product line.

Length of Time at Company: 18 Years
Favorite Thing About Rob's Role at Stadri: Rob has been the Art Director, Media Director, and IT Manager. His current position is a member of the Art Department.

Personal Bio: Rob studied Graphic Design, Illustration, and Painting at the School of Visual Arts in New York City. His computer and technical background came from working for IBM.

Interests: Fine art, good music, and good food

Favorite Activities: Exercising, reading books, attending concerts, and spending time with family.

Pets: Rocky
Random Questions
What was your first job? Golf Caddy
If you didn't work for Stadri, what would you like to be doing? Babysitting my grandson

Name a place in the world you would like to visit more than any other. Greece
What was the last book you read?Water For Elephants by Sara Gruen
Name a food that repulses you: Sushi
Favorites
Movie:
Bonnie & Clyde
TV Show:
Superman
Band:
The Beatles
Album:
A Hard Day's Night
by the Beatles
Book:
One Hundred Years of Solitude
by Gabriel García Márquez
Sports Team:
Yankees
Color:
Red
Animal:
Horse
This or That?
Summer or Winter?
Summer
Tea or Coffee?
Coffee
Pizza or Cheeseburgers?
Hamburgers
Music or TV?
Music
A quiet evening at home or a night out on the town?
A night at home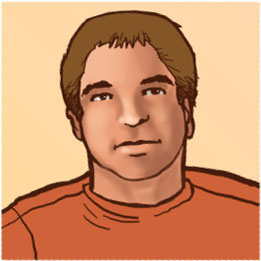 Meet Rob