Stadri Stats
Role at Stadri: Senior Graphic Artist
Additional Details: Scott is a member of the Art Department, specializing in the design of all Boy Scout products.

Length of Time at Company: 18 Years
Favorite Thing About Scott's Role at Stadri: I like working for a small family business, and that I am employed in my field. Also like our scenic mountainous and pastoral location. Working under a solar illuminated pyramid in this De Stijl styled building.

Personal Bio: I am an artist and musician. I used to call these the curse. I put myself through college with little debt. I am a nature lover and a student of science/technology, particularly in the field of energy.

Interests: Fringe science, Gardening, Architecture

Favorite Activities: Sculpting, painting, and creating at many levels. I prefer making tangible artifacts rather than fleeting digital pieces. I love a good music concert—the louder the better! I Love a nice hike and good scenery with good company.

Pets:
Random Questions
What was your first job? I delivered Penny-savers publication which allowed me to buy my first bass guitar. I also worked on a Farm.

If you didn't work for Stadri, what would you like to be doing? Collecting seashells at some white sandy beach.
Name a place in the world you would like to visit more than any other. Petra, Jordan

What was the last book you read? A non-fiction about solar energy

Name a food that repulses you. Okra
Favorites
Movie:
Evil Dead 2 starring Bruce Campbell
Band:
No favorites—I like Job for a Cowboy
Book:
Centennial
by James A. Michener
Sports Team:
NY Jets
Animal:
I am a cat lover
Food:
I invented the breakfast burrito. Favorite food is French and Chinese.
This or That?
Summer or Winter?
Both are extremes; I prefer Fall.
Tea or Coffee?
Coffee
Pizza or Cheeseburgers?
Cheeseburgers
Music or TV?
Music
A quiet evening at home or a night out on the town?
A quiet evening at home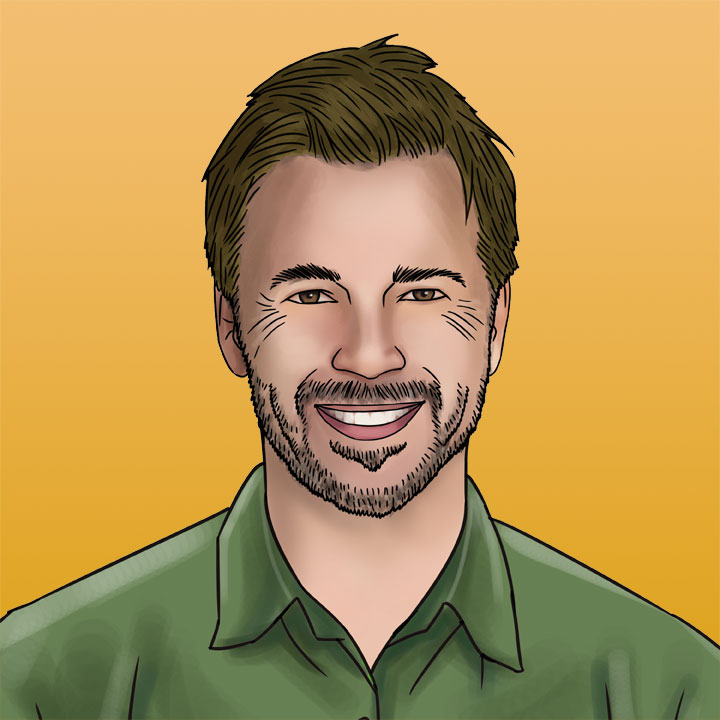 Meet Scott