Stadri Stats
Role at Stadri: Sales Executive
Additional Details: Sarah works with customers and manages their orders from the initial placement of the order until it goes into production.

Length of Time at Company: 5 Years
Favorite Thing About Sarah's Role at Stadri: he overall atmosphere and morale in the office is great and the customers' stories are always interesting.

Personal Bio: Sarah is a goofy individual and a horrible cook (seriously, it's terrible).

Interests: Food, good humor, sarcasm, music, and epic movie marathons.

Favorite Activities: Going to the movies and to concerts, and attending Monster Mania Conventions twice a year.

Pets: Clive Barker and Dr. Hannibal Lector MD (my doofy French Bulldogs) and Morbo the Annihilator (bearded dragon)
Random Questions
What was your first job? A cashier at Adam's Fairacre Farms

If you didn't work for Stadri, what would you like to be doing? Flipping houses and traveling.
Name a place in the world you would like to visit more than any other. Ireland
What was the last book you read?Fargo Rock City by Chuck Klosterman
Name a food that repulses you. Horseradish or Bleu Cheese. Bleh!
Favorites
Movie:
The Money Pit
(I LOVE Tom Hanks!)
TV Show:
It's Always Sunny in Philadelphia
Band:
Coheed and Cambria
Book:
Sex, Drugs, and Cocoa Puffs
by Chuck Klosterman
Sports Team:
NY Jets (by default)
Color:
Green and blue
Animal:
Elephant
This or That?
Summer or Winter?
Summer
Tea or Coffee?
Chai Tea
Pizza or Cheeseburgers?
Pizza!
Music or TV?
Music. Definitely Music
A quiet evening at home or a night out on the town?
A night out on the town!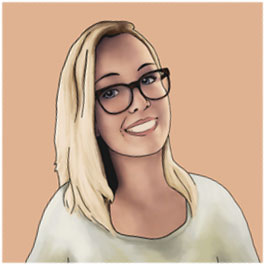 Meet Sarah