DO YOU THINK YOUR JAMBOREE PATCH IS BETTER THAN THESE?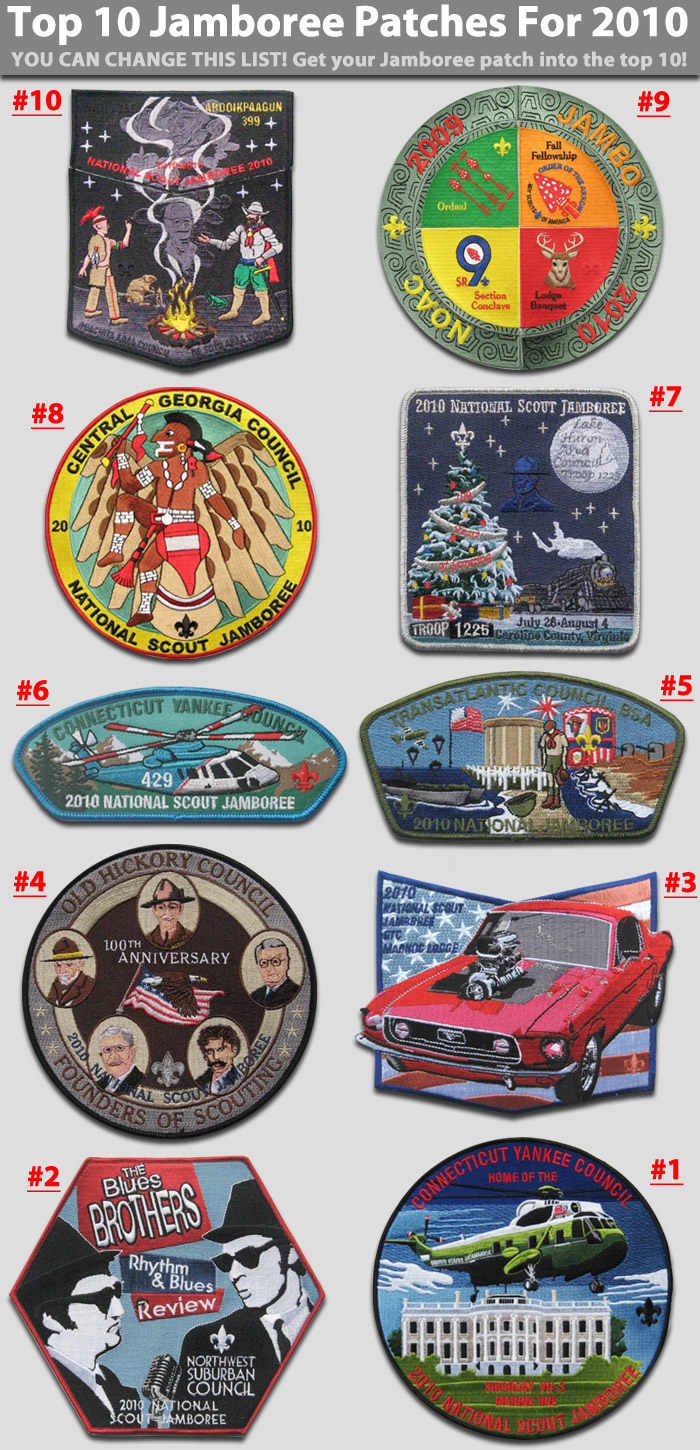 We are encouraging all Scouts to submit a scan or picture of their 2010 Jambo Patches (whether we made them or not) for our "Best Jamboree Patch 2010" Contest. You have until July 21st to post your pic, then we will announce the new finalists and let everyone on Facebook vote on a winning patch. ALL ENTRIES MUST BE SUBMITTED ON OUR FACEBOOK FAN PAGE!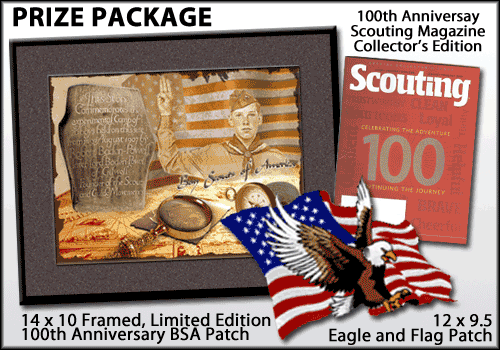 The winner will receive a prize pack containing a framed, 14" X 10" limited-edition 100th anniversary Patch, a 100th Collector's edition of Scouting Magazine, and a die-cut 12" X 9.5" American eagle patch. By entering this contest you consent to your Jamboree patch being displayed on this blog, Stadri's official facebook page and any other sites owned and deemed appropriate by Stadri Emblems, Inc. Only one entry per person please. You must be the owner/wearer of the patch submitted. Purchasing patches or other products from Stadri Emblems does NOT increase your chances of winning. Open to any legal US resident and member/parent/leader of Boy Scouts of America. This contest is the sole creation of Stadri Emblems, Inc and is not endorsed by the BSA. Winner will be announced on facebook and this blog, Monday July 26th, 2010 and contacted via email to claim their prize.