Carters Martial Arts, located in Hamlin, West Virginia, started up about three years ago. They have trained many students primarily in the field Chun Kuk Do.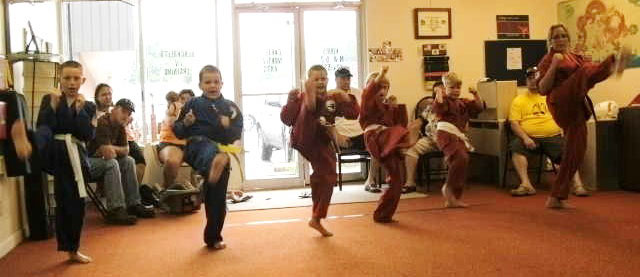 Chun Kuk Do was actually founded by Chuck Norris; it is a Korean-based, American hybrid martial art style. It combines elements from several different fighting styles that were created by Chuck Norris
Billy Carter, owner of Carters Martial Arts, started taking Tae Kwon Do classes when he was in Jr. High School—about 30 years ago. he went on to teach for his instructor, but then decided to go out on his own, thus forming Carters Martial Arts.
He primarily teaches Chun Kuk Do, but also teaches Muay Thai, boxing, and grappling—skills he picked up over the years. He has classes for individuals ranging form under five years old to seniors. He features basic self-defense classes for firefighters and police departments, and women's self defense; he even teaches how to handle bullies. "I think everyone should have some sort of basic self defense," he says.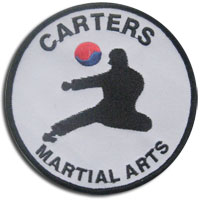 The Carters Martial Arts Patch is a simple one—simpler than the majority of martial arts patches Stadri has designed—but it works for them, as it blends well with the students' uniforms, becoming the perfect complement. It features only three thread colors: black, red, and blue. These threads have been sewn onto a white twill background with a black merrowed border. Billy Carter says he will order more of these embroidered patches from Stadri as soon as he runs out.
To learn more about Carters Martial Arts, visit their Facebook page. They could use some support!
Or view other custom martial arts patches by Stadri Emblems.