When most people think of biker patches, the first things that comes to mind are large, eye-catching, and colorful group and club patches that adorn the backs of jackets and vests. Other common types of biker patches are the rockers that go above and below the club patches (sometimes attached and sometimes separate). You may think of the patches used to designate club rank, which are small, rectangular text patches, containing titles such as President, Treasurer, and Sergeant at Arms, among others.  Even more types exist, ranging from year rockers, which fit together and get stacked vertically, as well as smaller patches created for a single event or ride, worn on the front of a jacket or vest.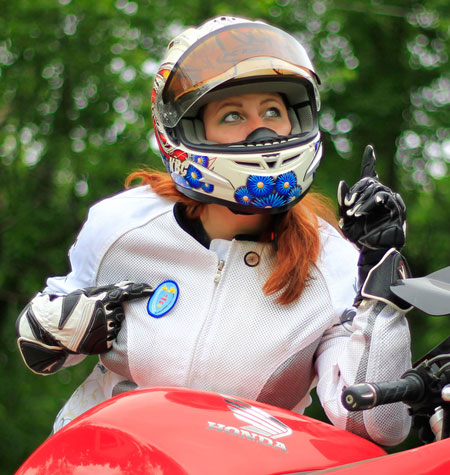 With all this variety among motorcycle patches, "In Memory" patches are often forgotten, perhaps because not all motorcycle groups make use of them. But among the groups that do, these patches often hold more meaning than even their large back patches. It's unfortunate that something that brings as much joy as riding a motorcycle also comes with a measure of danger and risk. Sadly, many individuals die each year as a result of motorcycle accidents, bringing great pain to loved ones and to those whom the individual rode with. Custom "In Memory" patches are the perfect way to honor the memory of a rider who has passed away.
Consider the case of the Mac Carkhuff Foundation, which is a non-profit organization, formed in remembrance of a former rider.  Mac was killed in a motorcycle accident on August 27, 2005.  Mac was an avid football player, graduating from high school as a Scholar Athlete and continuing to play in college, at the same time earning his Master's in Criminal Justice at St. Cloud State University, MN.  All these credentials aside, Mac was best known for his insatiable desire to ride motorcycles, snowmobile, travel, and spend time with family and friends.  When Mac was killed, he left behind many family, friends, and his fiancé-to-be, Suzette Olson, who led the forming of the Mac Carkhuff Foundation. Their goal? "To spread Mac's positive energy to the causes he felt so strongly about."
Suzette Olson describes her motivation for ordering "In Memory" patches from Stadri Emblems. "When Mac (my fiancé to be) was killed August 27, 2005, my world fell apart.  I missed him so much, and I knew his friends did as well.  He was an avid motorcycle and snowmobile rider, and had groups of friends that enjoyed doing these activities with him.  I didn't want him to be forgotten, and I wanted these special groups of people to feel his presence while they continued to do these activities that Mac loved.  I decided to design a patch and give them to all the people that were so special to him.  A few others heard about the patch and sent some checks to put towards the Mac Carkhuff Foundation in return for a patch.  I know many of his friends have sewn the patches to the inside of their jackets in support of Mac."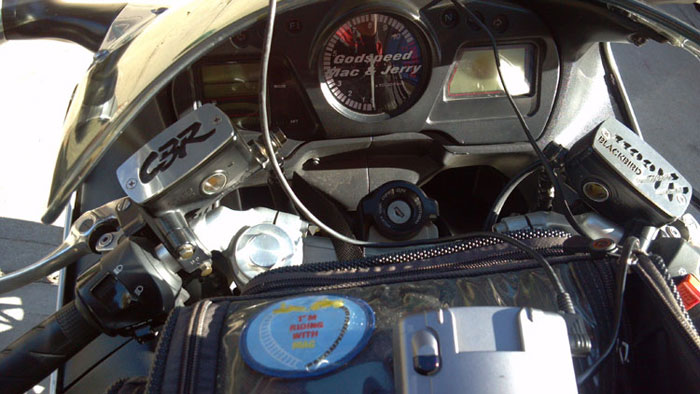 The MCF has taken Mac's passion for life and past experiences to help advance other organizations.
Suzette says, "If I can get enough interest in the patches I would definitely try to use them in conjunction with our annual golf event fund raiser that we put on every October.  We use the money raised from the golf event/silent auction to award our local high school Scholar Athlete with a generous Scholarship each year.  We have been able to do this for 6 years now!"
Mac's motto was, "I've never had a bad day; some days are just better than others."  The MCF members hope that even if you didn't know Mac, you would be able to make a donation or join them in a fun day of golf, food, and beverage!