By now your probably know that we at Stadri love to share good testimonials with you. Since all of the reviews we've shared thus far have been for embroidered patches, I thought I'd take a little time and share some testimonials for woven labels and woven patches.
Stadri Emblems has a sister company called Quality Woven Labels. Being a division of Stadri Emblems, Quality Woven Labels must meet the same standards of quality, service, and price; therefore, many positive reviews are received regarding this company as well. Let's examine a few.
Barfly Logic, LLC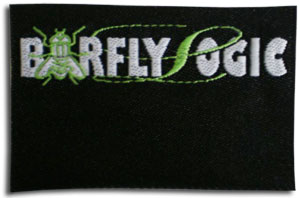 Hi Christina,
I just received my shirts with the emblem your company created using my artwork. Words cannot do justice to what I saw. As you know, I had very high hopes for this label.
Being a quality independent apparel company is very difficult. Every detail must be the best they can be. You and your company went above and beyond my wildest expectations. They look better than I hoped and I'm sure you remember, I was hoping for a lot in a very tiny space.
Thank you for taking the time to continually call me and advise me along the way.
. . . I am looking forward to a great relationship with our two companies.
Thank you again for all of your hard work!
Sincerely,
Charles Wedemeyer
President, Barfly Logic, LLC
---
King Midgets West
King Midgets West ordered 100 woven patches at three inches with a diecut border. Here's what they had to say about Stadri/Quality Woven Labels:
A note to confirm that the patches arrived right on schedule and they look great! I can't believe how much trouble we went through with a competitor trying to get a good patch and how simple and easy it was with you folks--and to top it off, the price was right!
Bob Vahsholtz
King Midget, America's Smallest Dream Car
Note: Stadri can produce woven patches up to eight inches!
---
Dominique Club of America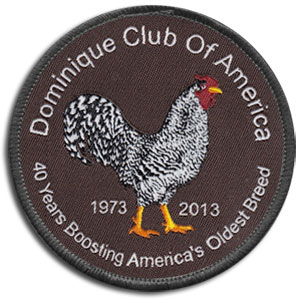 To all at Stadri,
I received our poultry club patches today, and I cannot tell you how incredibly pleased we are with the results! What makes our breed distinct is the feathering pattern, and the incredible detail really brought justice to this historic breed.
Everyone at Stadri has been very professional. The work is just outstanding, and every effort was made to handle any unique instructions we had. We're just thrilled!
I will be more than proud to share these with our club members. Thanks again for a job well done!
Tracey Rodenbach,
President, Dominique Club of America
---
Camille Couture
We recently received the labels and are absolutely thrilled with them. Thank you for your assistance and the prompt service. We will definitely be coming to you with our future label needs.
Have a great weekend!
Thanks Again,
Evie, Camille Garrow Interiors
---
Silk Road Creations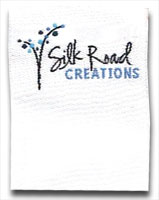 I have received the labels your company made with my logo and wanted to let you know that they look great. They were exactly what I had hoped they would be and work beautifully in the items I planned to use them in.
Thank you for an outstanding product!
Sincerely,
Marcia Russell
Silk Road Creations
---
It's An Eiggam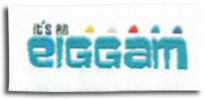 We love our labels. The quality is outstanding. We will order again soon! Nice work! Thank you for outstanding quality and timeliness.
Alicia Curtis
(Sorry for the low resolution image; it was all we could find. The real woven label looked great!)