One of the new merit badges announced this year is Geocaching. Geocaching is an outdoor activity that pairs GPS and other navigational techniques to find a cache - anything from an amazing view to a hidden container of treasures.  Often described as a 'high-tech game of hide and seek' there are over 1.2 geocaches  in more than 200 countries worldwide.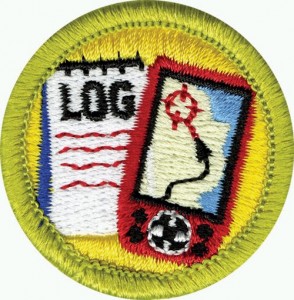 The addition of geocaching seems like a great fit to the adventurous spirit of scouting. While the geocaching pamphlet has been officially released, here is the workbook for the merit badge. We're excited to see all the different embroidered patch designs for geocaching events. It'd be neat to make one of the treasures at a geocach custom pin or custom decal for other seekers to find and collect.
Whats the coolest geocaching find you've had?