"All emblems must contain a Boy Scouts of America corporate identifier: either, "BSA" without any periods, "Boy Scouts of America" or the BSA fleur-de-lis…"
-From the Boy Scouts of America guidelines for Custom Patches and Emblems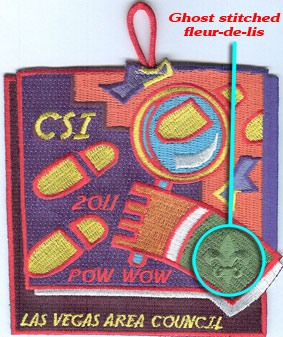 A common technique Stadri uses to gain compliance with the BSA's standards is a stitching method called ghost stitching.
Ghost stitching embroiders the BSA identifier over the design in the same color as the design.
The result is an identifier that can be seen when closely inspected but doesn't take away from the overall design of the patch.
Ghost stitching can also be used on the entire patch, matching the twill to the color of the thread. Such a technique can make for a patch that is hard to discern but vivid in contrast. Such patches can have a level of elegance that brings dress uniforms to a new level.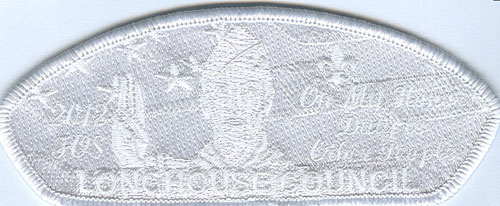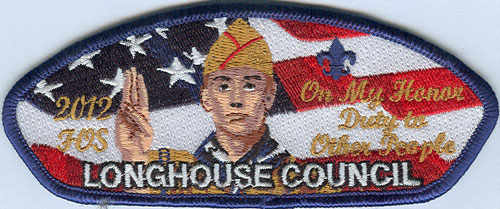 A Quasi-Ghost stitched patch will often be a split with some color in the text or image of the patch as well as in the merowed border.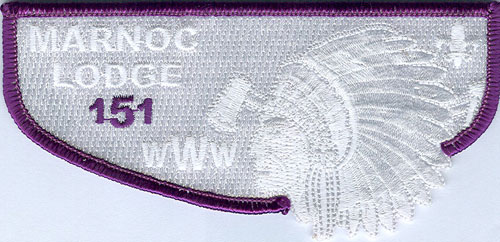 Ghost stitching doesn't add any cost to the patch, making the technique even more valuable for adding dimension to the patch or hiding a message in the design.