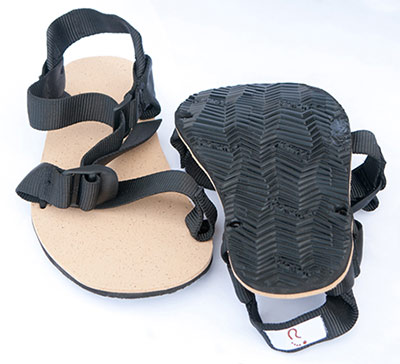 Unshoes Minimalist Footwear creates custom minimal footwear that gives the barefoot feeling while still protecting your feet, providing a lightweight, comfortable, and durable sandal for running, backpacking, outdoor, or casual wear.
As an outdoor enthusiast living in the Southwest, Terral Fox, Founder and CEO of Unshoes, loved wearing his sport sandals on hikes and other adventures. He found, however, that there were some features he didn't like about his favorite brand of sandals. He explains, "While they fit me well, sand would destroy the straps and they were heavier than I wanted."
He soon began his search for the perfect sandal and discovered the world of minimal footwear. "I've never liked shoes, so this idea intrigued me," he says. "Especially the light-weight factor."
"I found that there were a couple new startups making what is called huaraches. They were based on the homemade sandals that the Tarahumara Indians of Mexico use for running hundreds of miles. I liked the functionality of these sandals, but I didn't like the way they looked. I wanted a similar function but nicer looking sandal. At that point I decided to make my own. I had just been laid off from my job so I had some time to tinker.
"When I came up with my first working prototype, my wife suggested selling them online. It started out as a side business that I ran out of my basement and grew quickly from there."
At first Terral made all his company's sandals by hand in his basement. As the business grew he looked for ways to make them look more professional and less homemade. "We needed woven labels that would give the sandals a professional touch and also reinforce our brand image. Our first batch of labels was ordered [directly] from a factory in China and we decided we wanted to order from an American company after that. We have been purchasing our labels from Stadri ever since," he explains.
The Unshoes woven label design is a minimalist one as well. All that is included is their clean and simple logo, which fits right in with the minimalist theme.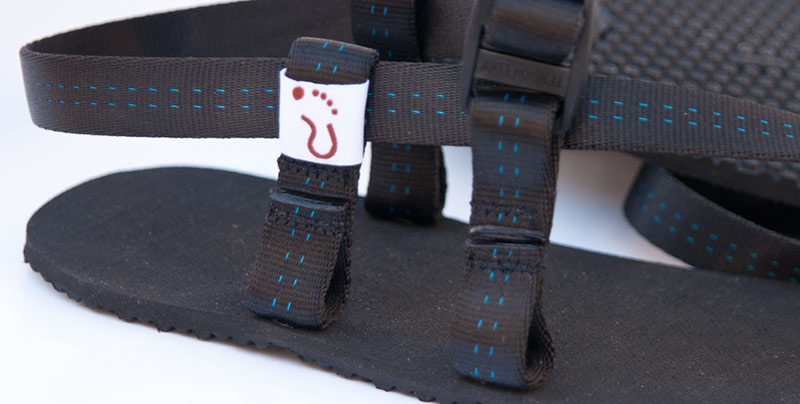 More information at unshoesusa.com
Get started with your own woven label project today!