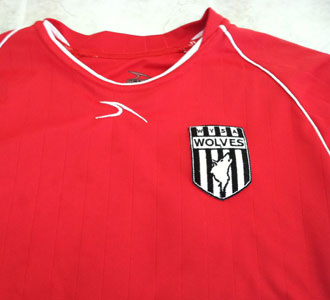 When it comes to sports jerseys and uniforms, many organizations opt to have their logo or insignia embroidered directly onto their garments in an attempt to avoid affixing dozens of embroidered patches themselves. But could buying embroidered patches separately be more cost effective?
The coach of the WYSA Youth Soccer team, who ordered 50 embroidered patches from us for his team, explains.
"Custom soccer jerseys are very expensive, but you can [obtain] the professional soccer look on a budget with Stadri . . . By buying low cost jerseys (one red and one white) . . . we kept costs down and then just sewed on the patch. The patch gave the instant look of a custom, European style club."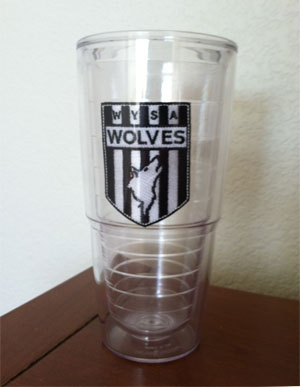 He also explains how using embroidered patches rather than direct embroidery offered him greater flexibility. "When new players joined we did not need to switch out uniforms; [we] just bought the extra jersey and sewed on the patch. With only 8 players and 50 patches, we also created coaches polos [and] a couple of hats."
With embroidered patches being less expensive than direct embroidery, this coach's strategy was smart—with the money being saved, he ordered extra patches, creating the ability to affix the patches to other sports apparel as well; in this case it was polos and hats.
But his creativity didn't stop there. He used a left over patch in the creation of a custom tumbler, which he got from www.tervis.com. He simply sent one of his patches to the company and they incorporated the embroidered patch into the tumbler. Custom tumblers make a great gift and are a perfect tool for promoting your brand, and are just one of the many uses for custom embroidered patches. Offering the lowest custom patch minimums in the industry—six pieces—Stadri is the perfect company to supply patches for tumblers.
Don't want to sew? Order your embroidered patches with heatseal backing and they will stay affixed for up to 50 washings. Sewing is required for longer wear. Still not convinced of the advantage of embroidered patches over direct embroidery? That's OK! We do offer direct embroidery!
Don't Forget About Diecut Borders & Woven Patches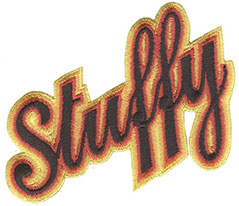 DIECUT BORDERS
Many people opt to use direct embroidery because patches with merrowed borders truly do not look good applied to shirts. But here's a widely unknown fact: patches can be made cut to the shape of your design. Ordering a diecut patch with a thin heatseal backing—or with no backing and sewing—produces virtually the same look as direct embroidery.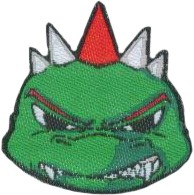 WOVEN PATCHES
If you still think ironed- or sewn-on embroidered patches are too thick, woven patches are the solution. Still a more cost effective solution than direct embroidery, woven patches are about the same thickness as the tag on the back of the garment, and will flex and move with the material seamlessly. They're also a good solution if your design has a lot of fine detail that doesn't translate well into embroidery.