Instantly recognizable to all who see it, designers have been creating emblems and logos for years and even those with a limited fashion knowledge can differentiate between the main brands. Establishing a logo is a key part of a business' development but not all brands are able to project the prestige which they desire from something as simple as a Scottie Dog–so what is the secret?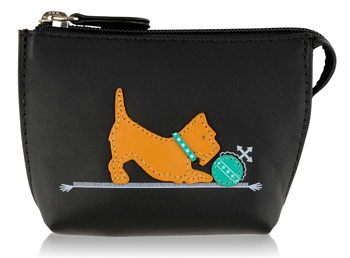 For a UK-based luxury bag company called Radley—the brand behind the iconic canine—the secret lies in the simplicity. A brand developed from the creative designs of a native Londoner, the Scottie dog first began appearing on the bags when Ms. Lowell Harder–the woman responsible for their creation–was still making them for the Camden Market.
A self-confessed dog lover, Harder chose to include the beloved Scottie dog (West Highland Terrier) on her designs in what was an endemically British and quirky decision. The design soon gained popularity with the public and before long, the Radley brand was in high demand.
Why put a pooch on a pouch?
In the world of consumer psychology, meanings are found behind just about anything. Yet Radley make no attempt to hide their reasons for including the famous pooch on their pouches.
The small dog represents the fun and playful nature of the brand, demonstrating their dedication to creating items which act as our perfect companions. Faithful, loyal, and reliable–Radley bags embody all the positive characteristic of the Scottie dog without needing the same level of care and attention.
On top of this, the groomed appearance of Scotties helps to represent the stylish and attractive styles which Radley implement across their bags. The purity of the dogs white fur is represented in the cleanliness and simplicity of the bags which, whilst available in numerous color combinations, are always sophisticated and classy. The Scottie dog also has an affinity with those of higher social standings whilst remaining familiar to the British public as a whole–somewhat akin to the position Corgi dogs have due to their affiliation with the Queen.
The Secret to Their Popularity
This is one of the main reasons why Radley has become such a popular brand with consumers. The carefree and simplistic nature of their logo combines with striking styles which are not dictated by fashion trends and allow buyers to create their own look based around iconic accessories.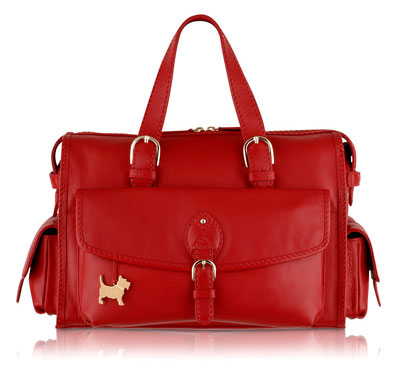 Even other companies have recognized the iconic status which Radley has gained, with Handbag.com commenting, "What really gets everyone ooh-ing and ahh-ing is the trademark West Highland Terrier dangling from each bag." Whether customers are shopping for statement shoulder bags or charismatic purses, Radley UK offers a vast selection, all of which are adorned with one of the biggest style icons in Britain: the Scottie dog.
What Does This Have To Do With Stadri Emblems?
Plainly and simply, we can provide you with the emblems you need to brand your products. Yes, we provide embroidered patches, but we also can place your design on 80,000 other promotional products. If you're looking for something similar to what Radley does with their Scottie emblems, consider visiting our Lapel Pins and Metals page. A well thought out design makes for a better emblem; in turn, a better emblem makes for a more happy and satisfied customer for years down the road.
This article is provided by Radley UK. Radley UK is a London based, luxury bag company offering everything shoulder bags to travel luggage. They sold their first bag in 1998 and have since become one of the leading bag specialists in the UK.