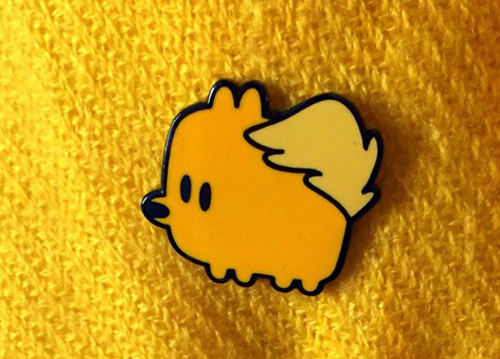 We had the privilege of interviewing Nina Boyce, an LA-based artist with an affinity for everything cute. Nina has been turning her adorable designs into stickers, patches, and pins! We are thrilled to help Nina create amazing products. Her first order with Stadri Emblems was for tiny hard enamel Pomeranian pins. Since then, she has created many other dog-themed patches and pins. Her latest order, a small golden beetle lapel pin, is one of our favorites.
What are your biggest artistic influences and inspirations?
Cartoons and comics were also huge for me when I was growing up! I was definitely making my own Garfield and Powerpuff Girl comics. Sanrio, San-X, and Pusheen are also big influences. My dream is to either make a cartoon, or a have a character that gets put onto everything!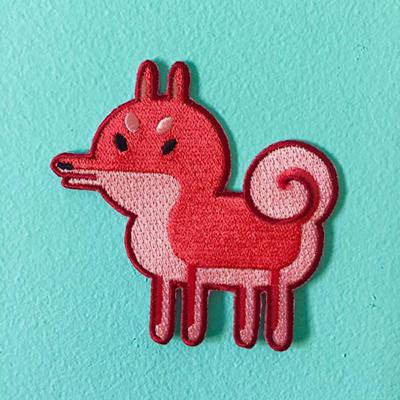 What made you want to start making patches and pins?
It actually started with stickers! I had a sticker book that I filled up when I was a kid, and I loved to get sticker sheets from the market. More recently, sticker making became a trend among artists I followed and after collecting a ton of those I decided to make my own. The stickers turned into pins and patches, and my obsession evolved with it. There's something about having a small, tangible piece of art that's really satisfying to me!
Do you sketch your designs by hand first, or do you design all digitally?
Both! It really depends on where I'm at when I get an idea in my head. A lot of my first designs started out as doodles in my sketchbook when I was bored at work, while a lot of my newer ones were done straight in Illustrator.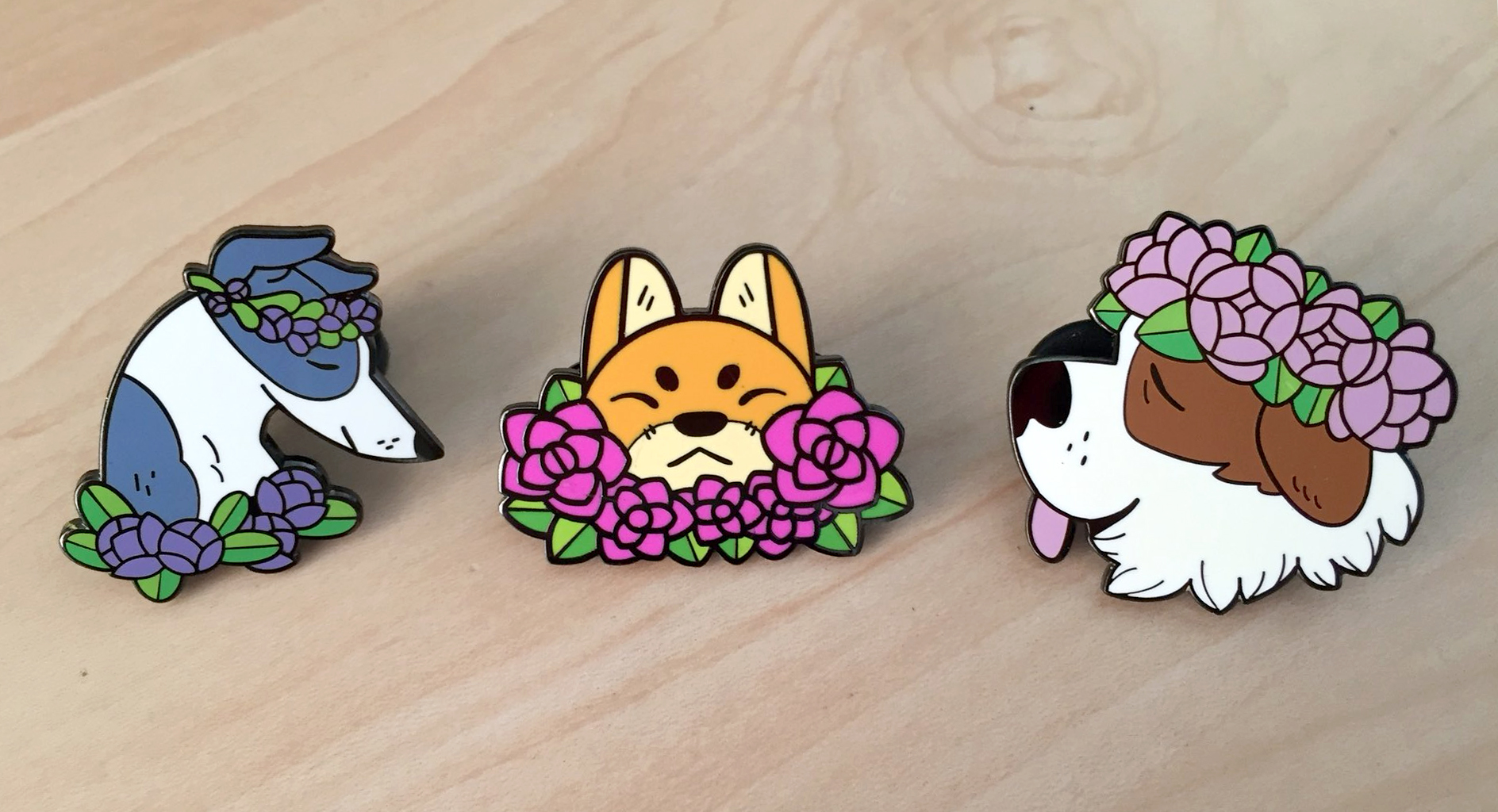 We see you have done a few successful kickstarters for your pins! Do you have any advice for people who would like to do their own?
Honestly, you kinda have to just go for it. My first Kickstarter (for a comic anthology book) was actually a failure, and I learned a lot from it. I think my pin campaigns were successful because they were smaller scale, and had more broad appeal. As someone who is still fairly fresh to the crowdfunding world, I also found it much easier to run a campaign I had full control over, versus a project with many people involved. Simplicity is your friend here, from project goals to reward tiers.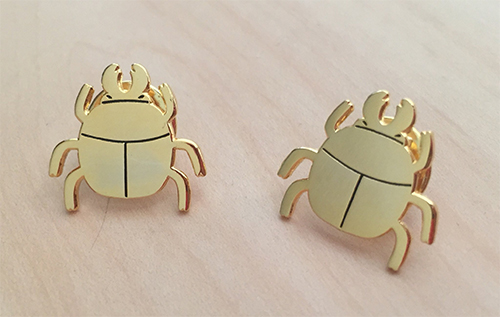 Are there any shows or conventions you are going to sell at soon?
Nothing is set in stone yet beyond Patches and Pins Expo. I've done several other cons and fests and expos in the past though, and I'd really love to do more!Stadri Emblems is sponsoring the Patches and Pins Expo. on November 18th in Los Angeles! Nina's gold beetle pins will premiere at the show.
Why did you choose Stadri?
I ended up with Stadri after going through two other pin manufacturers and not getting the results I wanted. Both times I was given pins that needed to be redone. The second time, I decided not to let the same people redo the bad pins, took my refund and my business to Stadri (at a trusted friend's recommendation) and I haven't looked back.

Any plans for future pin and patch designs?
I've gotten a lot of requests for specific breeds of dogs and for different beetles. I'm definitely not opposed to making more dogs and bugs, but I'm thinking about branching out. Maybe more birds!
Where can people follow you online?
I'd say I'm most active over on my Twitter, which is @ninagator. My Instagram is @sailorneens! I have my patches, pins, stickers and comics for sale at dapshow.com
We want to thank Nina for taking the time to answer our questions! If you are interested in making your own enamel pins, or embroidered patches, feel free to get a quote from Stadri Emblems!