When we heard there was going to be an expo specifically for Patches & Pins, we knew we had to be there! On November 18th, Stadri Emblems will be flying all the way from Woodstock, New York to Los Angeles, California to attend! We are proud to be a sponsor of this awesome event!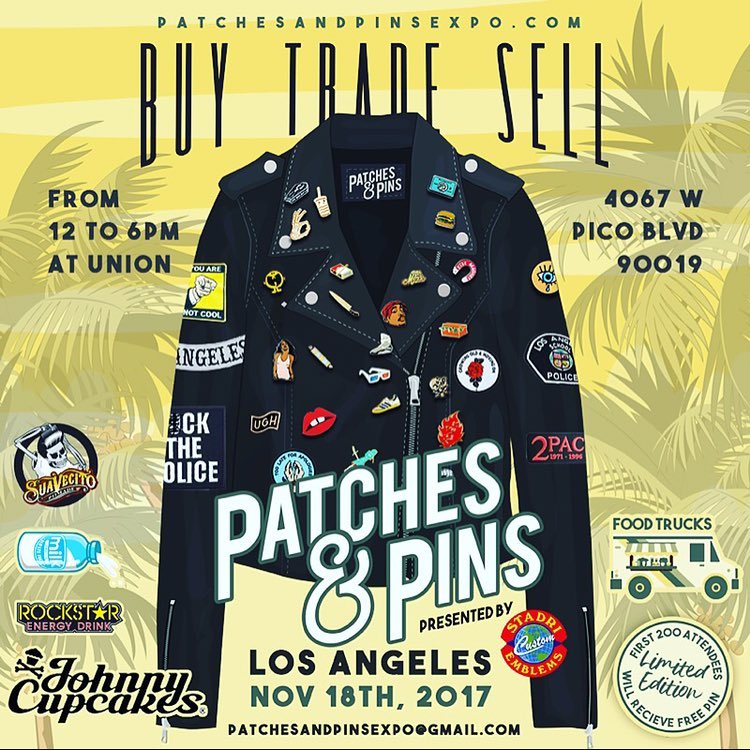 The Patches & Pins Expo will be held at the Union Club in LA, from 12pm to 6pm on November 18th. Tickets to the event are only $5, and can be purchased online in advance, or at the door. There will be over 130 independent designers selling their amazing custom patches and pins at the event. We are proud to say that we produced many of the items that will be sold at the show! We also produced the official pins for the event! We love how these golden pins came out. Pick one up at the show if you attend!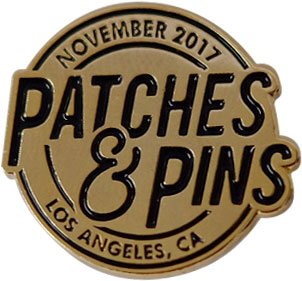 So, why visit the Stadri Emblems booth at the Patches & pins Expo? We will be available to answer any questions you might have about making your own custom patches or pins. We've helped thousands of people create their own patches, and we want to help you make yours too! We will also having an amazingly tall display with hundreds of patches that we have produced! Here is a little preview of the pins and patches we will have for sale at the show. These are available for the first time only at the Patches & Pins Expo.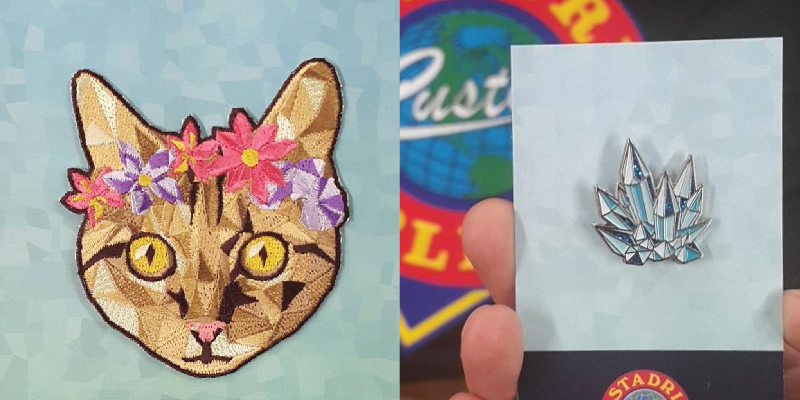 If you are in the LA area this week, make sure to stop by and say hello! With so many awesome pieces of flair for sale, there is sure to be something there that you'll want to take home! We hope to see you there!