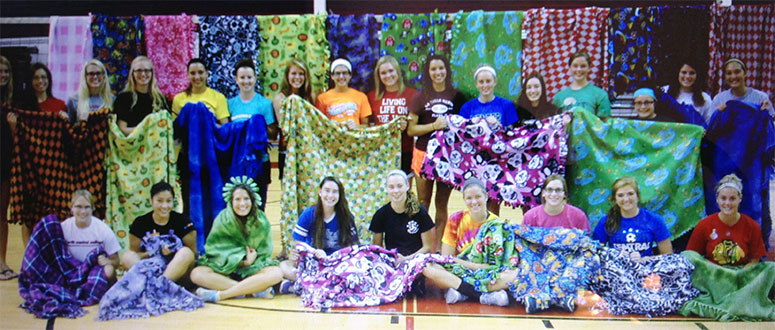 Little is more refreshing than when someone in less-than-favorable or even dire circumstances turns his or her attention toward helping others who are worse off. This is the premise of an organization called Kelli's Kuddlers.
Kelli's Kuddlers provides handmade fleece blankets to World Relief to help welcome refugees into the U.S.
Founder of the organization, Lori Haney, explains: "We started doing this after my 14-year-old daughter was given one of these blankets when she was being treated for chronic Lyme Disease. It was a huge comfort for her."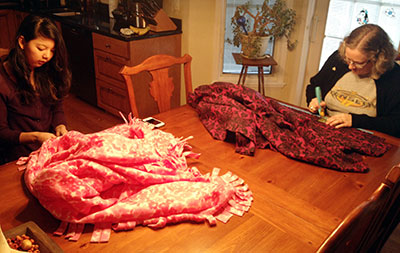 Little did she know how much the idea would take off. "My friend Kathy Fuhrman approached us on the idea of making blankets for others in need and also using the concept as a way for Kelli to be able to pay it forward and serve others. She is the reason we called our group Kelli's Kuddlers.
"We have blanket parties where people come and donate the cost of a blanket and complete a blanket in a couple hours. We also have students and teams from a local college who help us make them as community service projects. It's been amazing to see our idea coming to fruition and making a difference in people's lives.
"The labels are sewn onto each blanket by hand so the people receiving them will know we made them and care about them. We are excited to share that we have now delivered 158 blankets to World Relief refugees and have had 196 volunteers."
These blankets look super soft and comforting, and Stadri is proud to have been a part of this organization.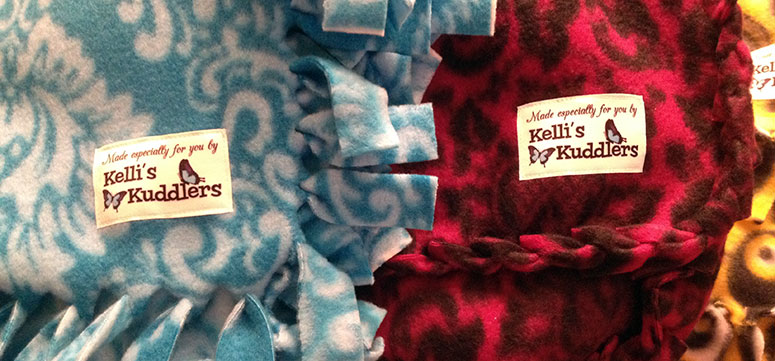 Here's a woven label design tip:
As you can see from the images above, the majority of Kelli's Kuddlers blankets are full of vibrant color. Choosing a simple label that was light in color was a smart choice here. It's a good idea to always consider your label's application, and avoid treating your label's design as an independent entity.