2013 was a great year for patches! OK, we say that every year; we're passionate about patches. But this year is different because we're not going to keep all our great patch designs to ourselves. Join us as each member of our Art Department shares his or her favorite patch from 2013.

"This design is based on Uncle Shucks corn maze theme. I designed this patch and it stitched pretty well for a 3-1/2" size. I think the composition is good and the the jug shape really added something to it. What I like most about it is that it incorporates a shotgun, whiskey jug/distillery, and a man in overalls sitting on a rocking chair on his porch. What could be more Americana than that?"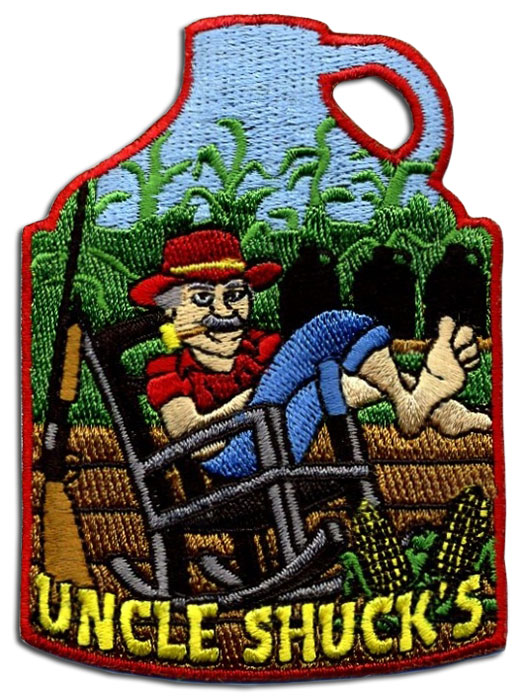 "The vast majority of the patches we do are clearly for specific organizations for specific purposes. Although I find this design to be interesting without knowing its meaning, I like the text-free vagueness of it along with the vibrant colors. The fact that its woven allowed for so much more of the detail to be captured."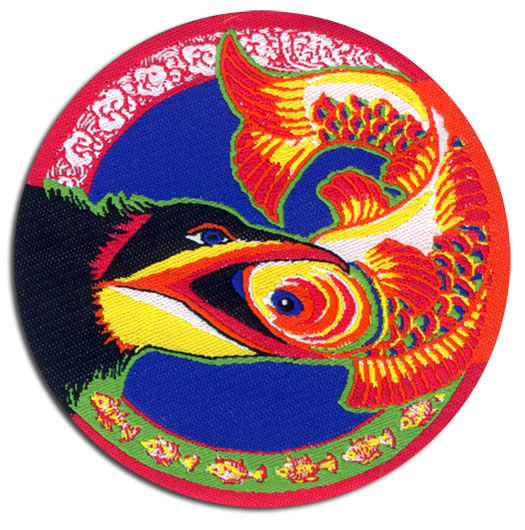 "This patch is right up my alley because I love both bees and hockey and this combined the two. I love how precisely the patch is cut to shape and the clean crispness of the stitching."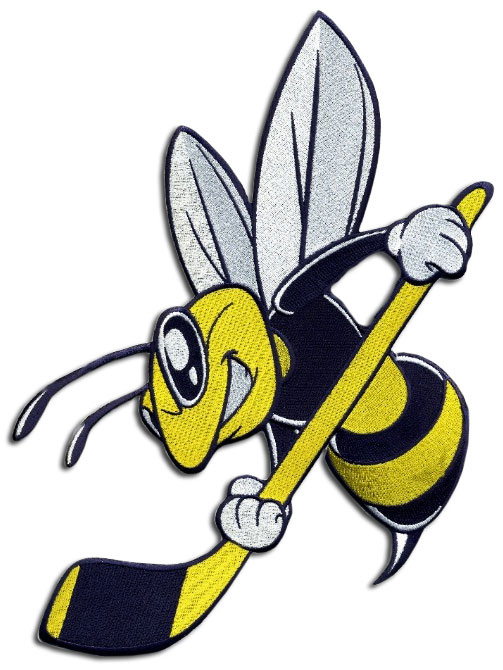 "A patch that combines both paintball and Star Wars? How could you not love it? Plus it's woven, allowing it to have a great deal of detail."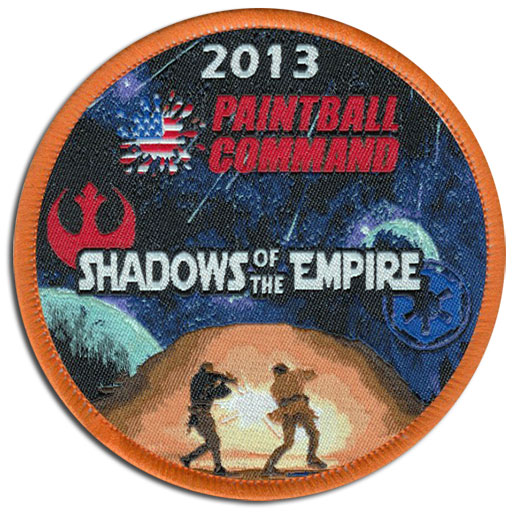 "This patch is for the Collings Foundation, which supports the promotion of aviation history from the roots of flight through the jet age. It was fun researching the anatomy of an old fashioned plane while drawing it to likeness and learning some of the history behind Betty Jane."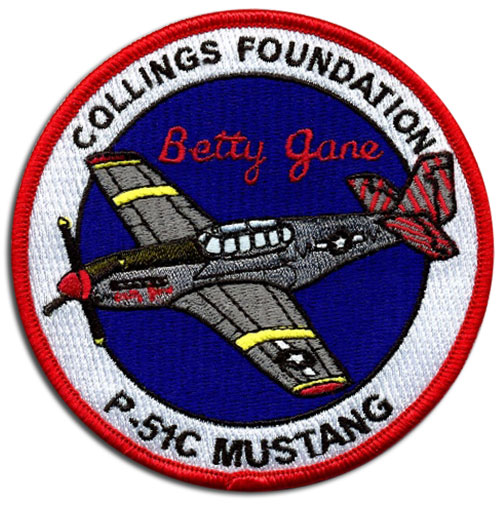 "I love horses as well as the idea of combining two distinctive things in a tasteful way. I also love patches without text, because they can be used in many different ways."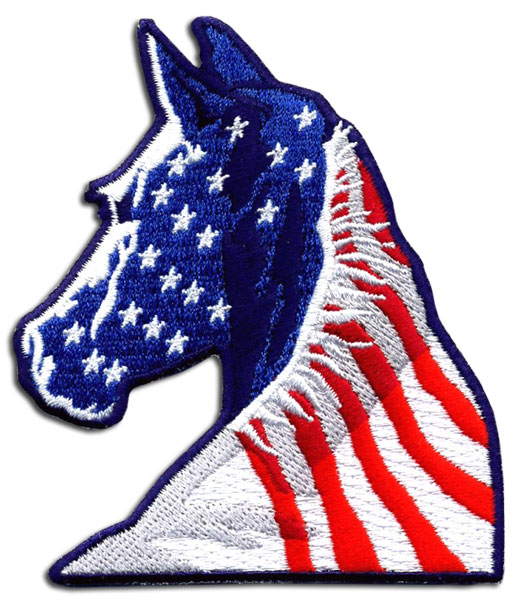 "Seeing as one of our most common customer types are bikers, we do dozens of reaper patches each year. But this one really stood out to me because of the beautiful stitching with all its genius uses of blending. I love the idea of taking something ordinary and turning it into something extraordinary."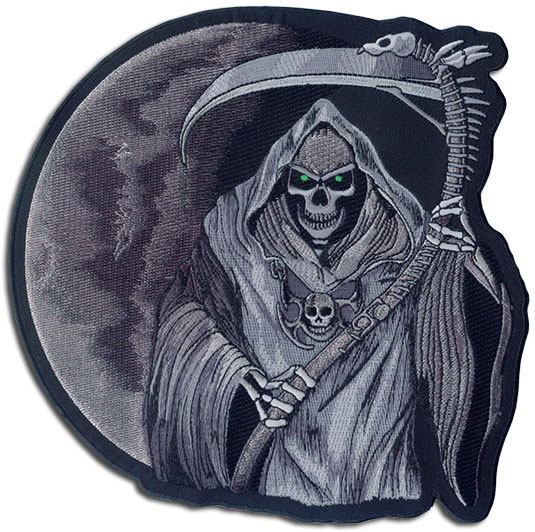 "I don't remember exactly what the instructions were on this order, but I believe I had some freedom to come up with a beachy type scene. I'm fond of the theme, wish I were there, and production did a good job with all the details."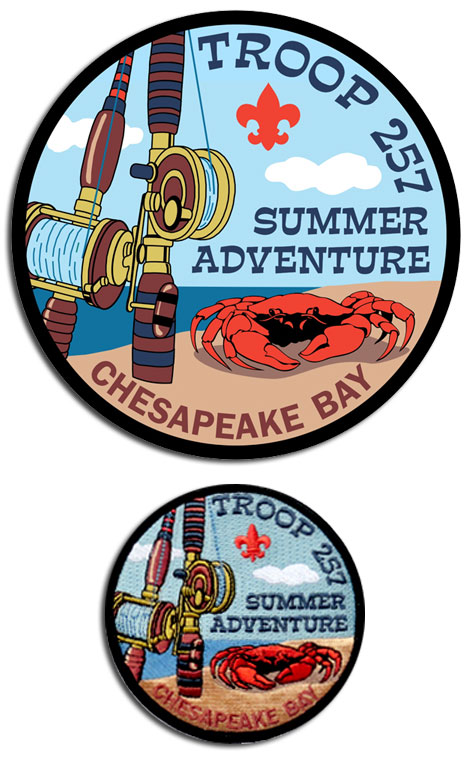 Unfortunately this was the best image of Carolyn's patch we could find, so we also included the artwork to give you a better idea of the details.
So, which of the artists' top picks is your favorite?