A common technique Stadri uses to gain compliance with the BSA's standards is a stitching method called ghost stitching.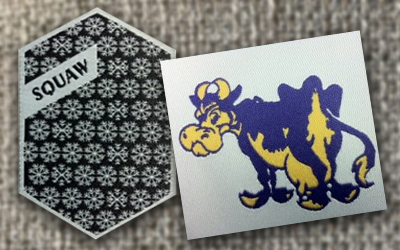 It was love at first sight with this woven label for nothing more than the beautiful purple cow. Take a look at our hand-picked selections for amazing woven labels!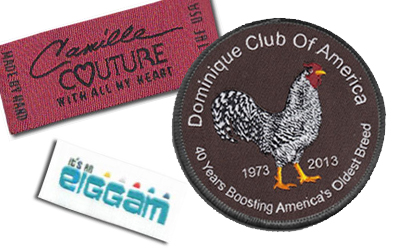 By now your probably know that we at Stadri love to share good testimonials with you. Since all of the reviews we've shared thus far have been for embroidered patches, I thought I'd take a little time and share some testimonials for woven labels and woven patches.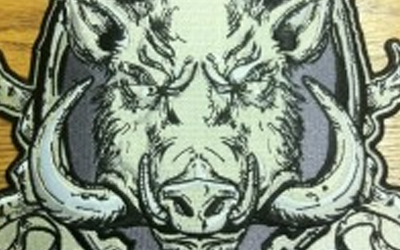 The larger size of a back patch is great for showing fine details. Hogzilla's logo makes for a fantastic patch that makes great use of the space showing the individual hairs on the hog's head.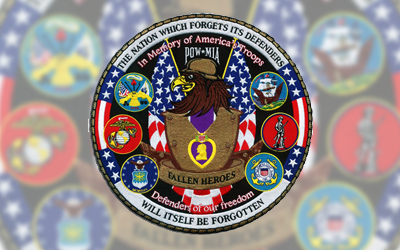 Our award-winning, in-house design studio is pleased to release a special edition military patch celebrating the defenders of America's freedom. Aptly named as the Fallen Heroes Commemorative Patch, this round, twelve-inch patch features the original logos of each branch of America's military.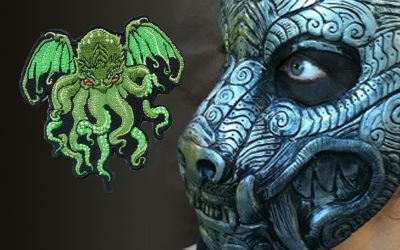 The appropriately named Miss Monster commissioned Stadri to create an embroidered patch representing the Cthulhu's status as octopus, dragon, and human caricature.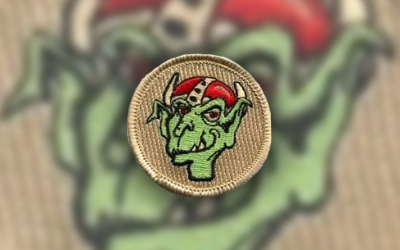 A subgroup to a Boy Scout troops larger whole, Boy Scout patrols have been part of scouting since its inception. Playing an important roll in boosting spirit while giving opportunities for leadership, skill development, and advancement, patrol patches often celebrate unique activities and are embroidered with some fantastic art that fits within its small space.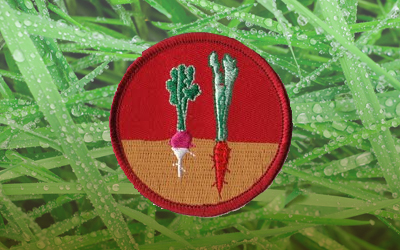 A scouting group for those who wish to become better stewards of the environment, Urban Land Scouts are a catalyst for thinking about an individual's interaction to nature.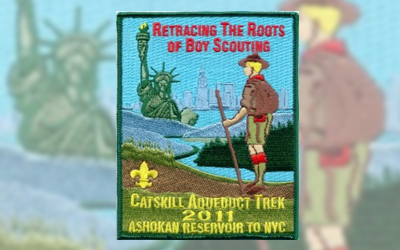 The Catskill Aqueduct is a series of rivers and underground pipes that connects the city with 40% of its water supply. Completed in 1911, engineer Sidney Clapp noticed many young boys playing around the dangerous work site and sought a way to organize them while teaching important skills and life lessons on their journey to manhood. The desires to organize led him to forming one of the first Boy Scout Troops in the country.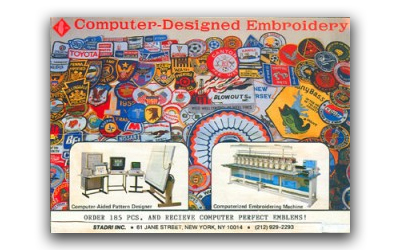 This week we'll take a look at an embroidered patch advertisement for computer perfect emblems!